Zach Bush MD, physician specializing in internal medicine, endocrinology and hospice care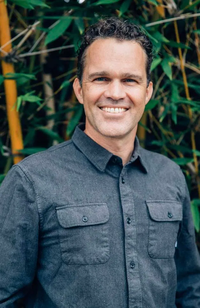 Applying the rigor of science, strength of humanity, and the intelligence of nature to transform our health & our world.
Zach Bush MD is a physician specializing in internal medicine, endocrinology and hospice care. He is an internationally recognized educator and thought leader on the microbiome as it relates to health, disease, and food systems. Dr Zach founded *Seraphic Group and the nonprofit Farmer's Footprint to develop root-cause solutions for human and ecological health. His passion for education reaches across many disciplines, including topics such as the role of soil and water ecosystems in human genomics, immunity, and gut/brain health. His education has highlighted the need for a radical departure from chemical farming and pharmacy, and his ongoing efforts are providing a path for consumers, farmers, and mega-industries to work together for a healthy future for people and planet.
Enkele thema's op zijn website:
https://zachbushmd.com/video/the-highwire/
The HighWire: Evolutionary virus discussion Del Bigtree interviews Zach Bush >>>
SOIL HEALTH and food independence >>>
Food Independence & Planetary Evolution: Zach Bush, MD | Rich Roll Podcas >>>
GMOs: Engineering the Nature out of Humanity >>>
Virome: - A Template For Regenerative Future >>>
What Happened Last Year? A Macro Look >>>
Death, Dying & Rebirth: A Look at the Second Birth of Humanity >>>
Immunity: The Innate Immune System >>>
Nutrition: The Gut Brain Axis and Human Performance >>>
Zach Bush is ook betrokken bij FARMER'S FOOTPRINT >>>
OUR MISSION: We are a coalition of farmers, educators, doctors, scientists, and business leaders aiming to expose the human and environmental impacts of chemical farming and offer a path forward through regenerative agricultural practices.
Op internet zijn talloze interviews op video te vinden met Zach en mensen als Charles Eisenstein, Robert F. Kennedy Jr.